Dear Friends,
We just wanted to let you know about a few events we have coming up and how you can get involved or support them.
Sleep In Your Car – Friday August 11th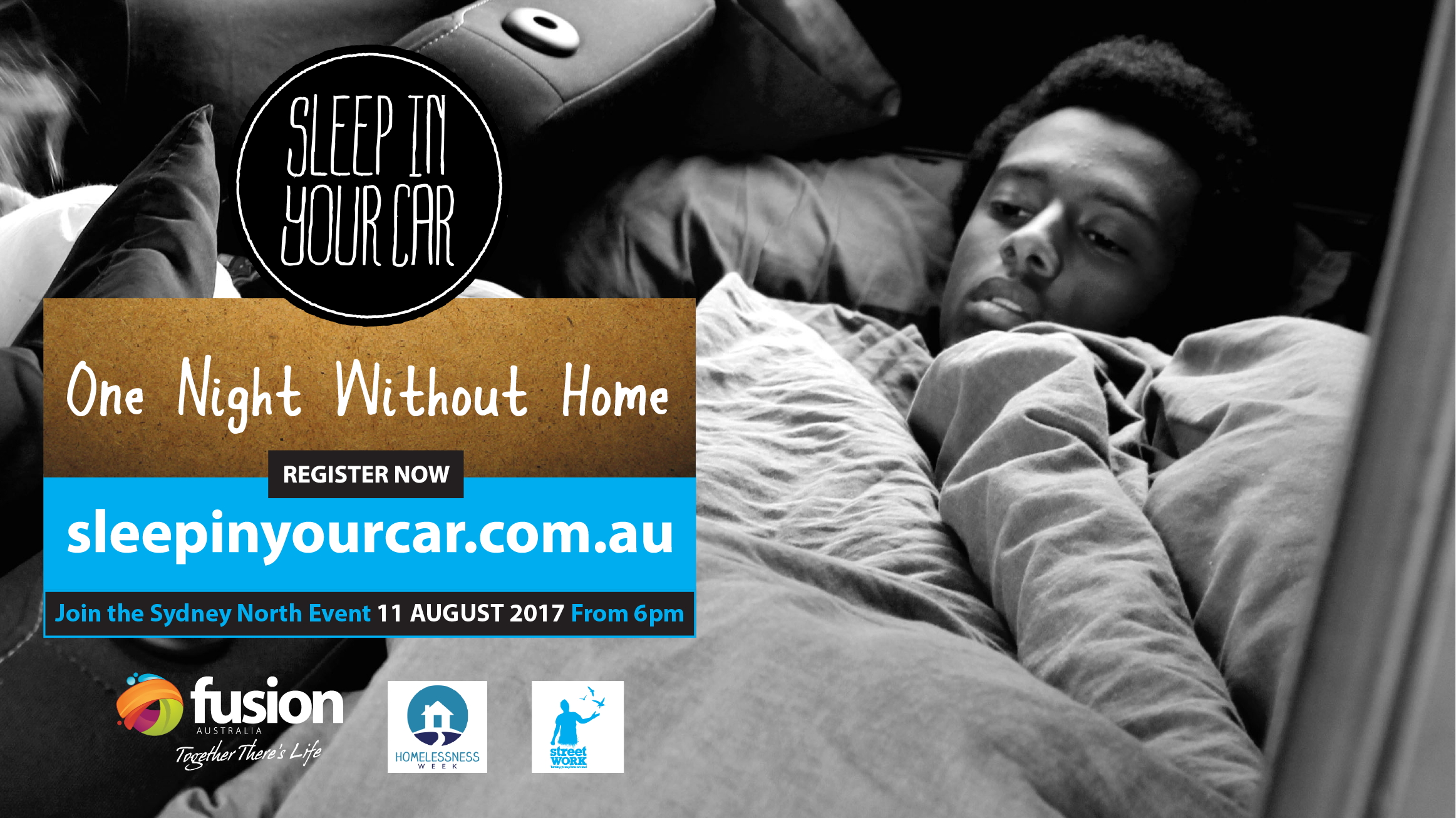 At the end of this week is our 3rd annual Sleep In Your Car event, which aims to highlight some of the issues surrounding homelessness and to raise funds for local homelessness services. So far we have raised just over $600 of our goal of $5000. Money raised will be split between Fusion Sydney North and Streetwork, our partner organisation who are working more directly with local homeless young people. Would you please consider supporting this important cause by participating or by giving generously? Check out our Events page or go to http://sleepinyourcarsydneynorth17.gofundraise.com.au/ to register or sponsor our Youth Worker, Daniel, who will be giving up his bed for the night.
Families Course – Tuesday Aug 29 – Sept 19
At the end of this term, we are delighted to offer Fusion's very own Families Course.  You can read more about it on our Events page.  At Fusion, our vision is to see, "Transformed communities where Young People thrive" and we see the Families Course as a step towards seeing that vision realised.
If you would like to register or would like more information go to https://familiescourse.com/ or our events page.
Ministry of Rock Fundraiser – September 2nd
On  Saturday 2nd September we are hosting a fundraising event with the incredible guys from Ministry of Rock .
All the information can be found on our events page.
All funds raised from tonight will go straight towards programs which support at-risk young people & families through programs such as the Toy Library, which aims to build community for parents of young children during a time which can be both challenging and isolating.
You can find out more about the work that Fusion does by heading to their website: http://sydneynorth.fusion.org.au/
Tickets will be $20 at the door, or $30 for a couple. Don't forget to come along earlier for dinner at the Bowling Club!
Please follow and like us: