During the time of COVID self-isolation, we have had to change the way we do things. This has meant that some of our youth programs and activities are being delivered online. For the safety of the young people participating and the safety of our satff and volunteers, we require all young people under the age of 17 to submit a signed  Online Meeting Permission Note. Click below to complete the form.
At Fusion Sydney North we require all young people attending our programs to complete a REGISTRAION FORM which includes parental consent and emergencey contact information. It also includes our 'NORMS' and expectations of the young people for them to read and give signed agreement.
Fusion Sydney North works towards the growth and development of young people and the communities in which they live. Contributing to the building of resilient young people, stronger families and safer communities in and around Hornsby. 
OUR YOUTH PROJECTS INCLUDE
Jacks Youth Cafe – A drop in centre for high school kids in the afternoons

Study Space – Provides homework and assignment assistance to high school students

Workshops – Workshops designed to increase capacity, skill and engagement of young people

Schools Work – Providing in-school programs to build community and increase resilience in students
* We also welcome student volunteers in many of our programs. If you would like to volunteer, please send us an email to [email protected]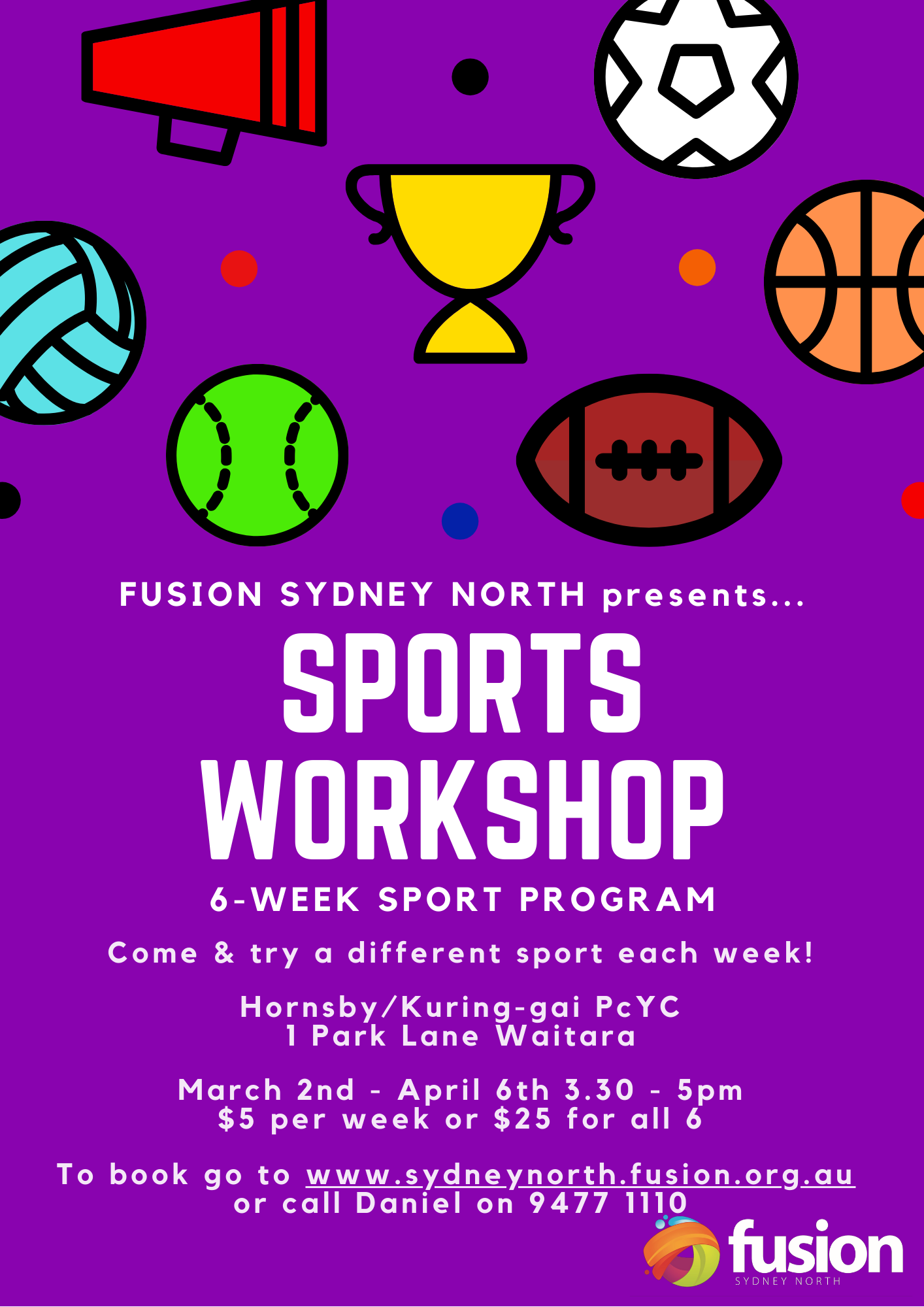 Looking for a fun, active after school activitiy for your high school aged child? Why not register them for our Sports Workshop. This 6 week workshop aims to give kids the oportunity to try out a variety of different sports games, meet new people, stay active and have fun.
Mondays 3:30 – 5pm at PCYC Waitara. $5 per week or $25 for full program.
Download the Registration form ABOVE now!
Contact our office on 02 9477 1110 for more information.
The Fusion Study Space Program is available to all high school students and is completely free.
The Study Space is open on Tuesday afternoons from 3.30pm – 5.30pm during the school term.
We have wonderful volunteers on hand, many of whom are retired teachers, to assist with homework and assignments. There will also be a short talk with tips on how to effectively manage your time and stress levels.
Download the Registration form ABOVE now!
Contact our office on 02 9477 1110 for more information.
Fusion Australia has operated either a "Youth Café" or a Youth Drop-in Centre in Hornsby for more than 40 years… first in Coronation Street ("The Attic"), then next to Hornsby Station ("Jacks Island Café") then at 5 Jersey Street ("Jacks Youth Café"). Jacks Youth Cafe is attended young people from schools right across the Hornsby & Kuring-gai LGA's – some come in just for a milkshake and company. For some it is for more significant reasons. Jacks has a range of volunteers of different ages and life experiences, from teenagers to grand-parents. All our volunteers are screened and are provided with all the necessary training. It is a place where young people can feel known and cared for. Jacks has a clear set of 'norms' that are designed to help people feel respected and safe. It is a place where young people know they have others who believe in them and their potential, and who will both challenge and encourage them. At Jacks Youth Cafe, young people can participate in a range of different activities including: pool, table tennis, Nintendo Wii & Sony Playstation 2 gaming, arts & crafts, board games and much, much more. Come and experience our $1 Milkshakes or tasty toastie!
Download the Registration form ABOVE now!
Our youth work team also run a weekly Breakfast Club at St Ives High School. Breakfast Clubs are a great way of connecting with young people on a reguslar basis. Our Brekkie Club aims to meet the needs of students who may not have access to a decent meal to start the day as well as build community among the student body. The Brekkie Club team is mostly comprised of student volunteers who arrive early each week to serve by cooking and serving pancakes, restocking cereal and juice supplies and just generally chatting to their peers.
Managing the Bull Managing the Bull is a 6 week, strengths based anti-bullying program the build resilience and confidence in bullied young people. Our youth worker is trained to deliver this course. If you would like to book Daniel to run MTB in your school OR if you would like to enquire about a course running near you please complete the enquiry form below. NB. Managing the Bull is the work of Kenneth Nathan and Carol Musgrave. http://www.interventionsplus.com.au/managing-the-bull/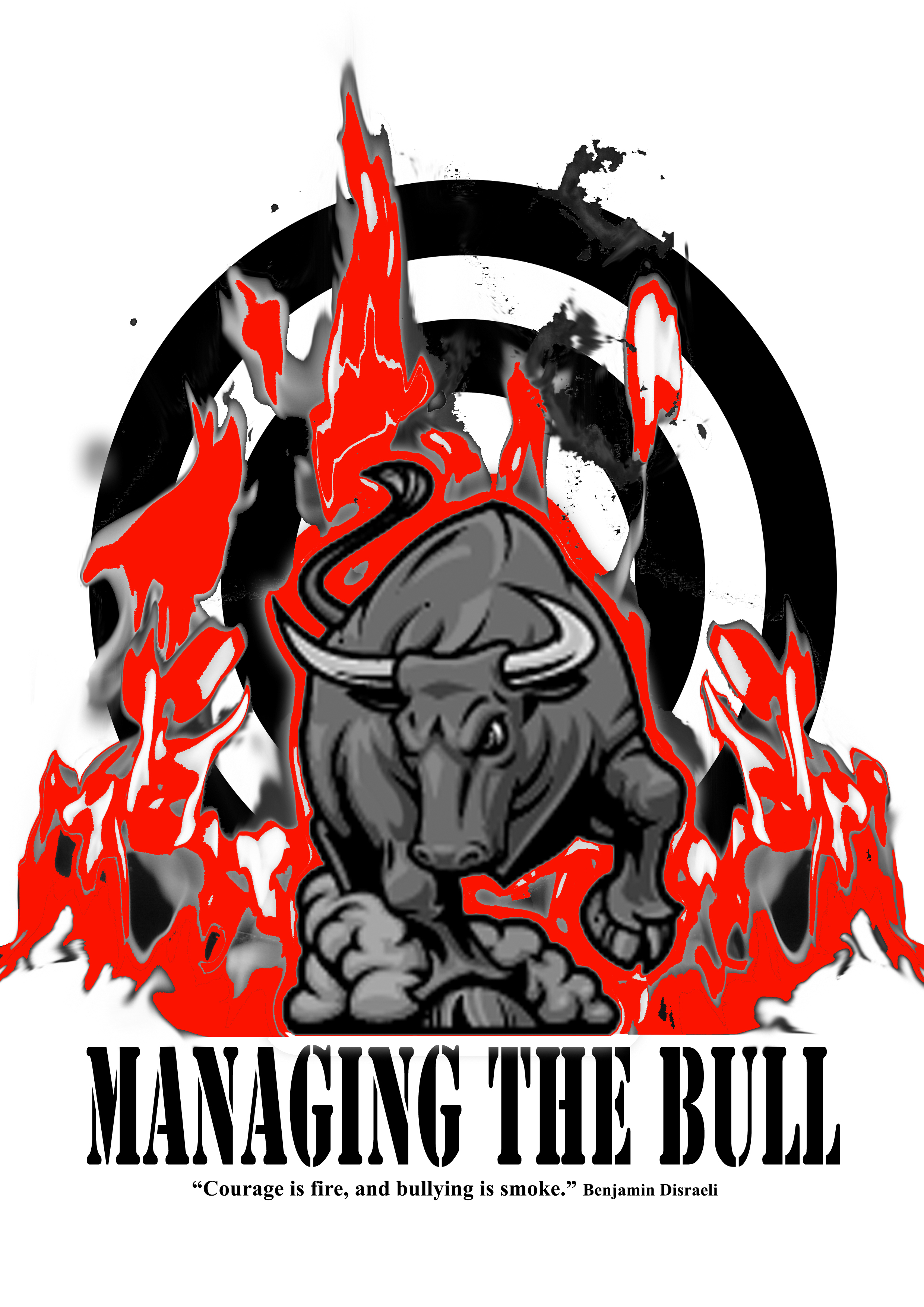 VOLUNTEER
Doing Certificate IV in Youth and Community Work, a Bachelor of Social Work or something very similar? Do you have videography, PR, media or advertising skills to use for a good cause? OR are you a person who just wants to give back to the next generation? CONTACT US if you'd like to know more.